France only : free delivery for any purchase over 89 €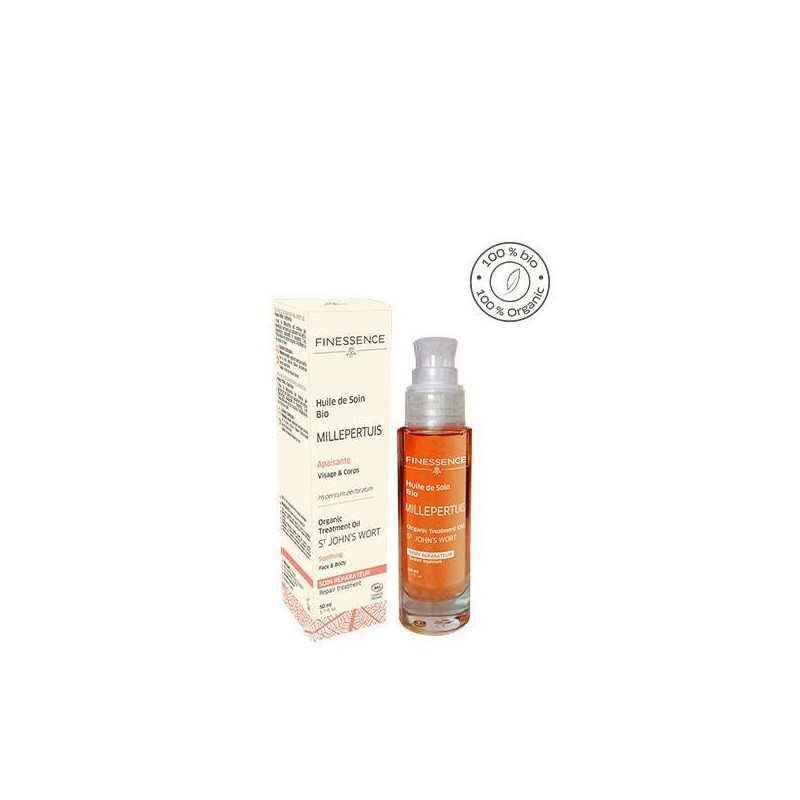  
Organic Hypericum perforatum Vegetable Oil - 50ml
Hypericum vegetable oil is a genuine "plant bandage" with regenerative, restructuring and soothing properties. 
Our Hypericum oil is obtained by macerating St. John's Wort flowers in organic olive oil. 
Glass bottle with pump.
Contents : 50 ml - 1.7fl.oz.
Description
Organic Hypericum Vegetable Oil has a strong fragrance and a deep red color.
This oil has an original chemical composition, combining the properties of Vegetable Olive Oil with those of St John's Wort. 
> Ideal for cuts, irritation and sunburn.
Ingredients: Olea Europaea Fruit Oil*, Hypericum Perforatum Extract* (ST JOHN'S WORT).
*100% of ingredients are natural and organically grown.
Using advice
Local use: Apply a few drops to damaged skin. Massage gently until absorbed.
On the body: Relaxing back massage.
Reviews
No customer reviews for the moment.
Vous devez vous connecter avant d'ajouter un commentaire
Je me connecte