France only : free delivery for any purchase over 89 €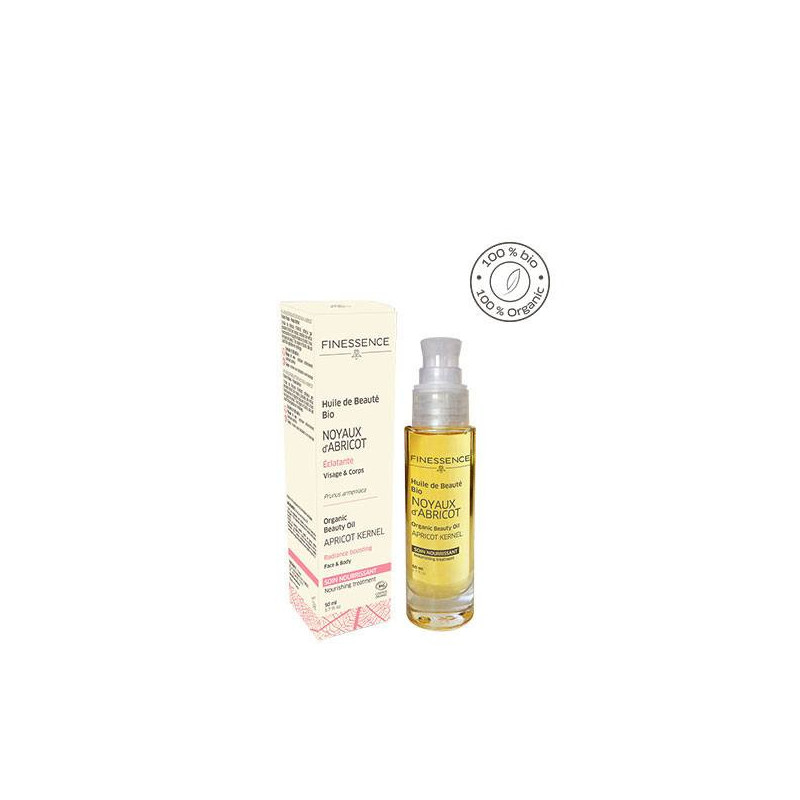  
Organic Apricot Kernel Vegetable Oil - 50ml
Apricot Kernel vegetable oil has a special composition of active ingredients, giving it pronounced nourishing and softening properties. 
Our apricot kernel vegetable oil is obtained by cold-pressing kernels from Turkey to obtain the best of its properties. 
Glass bottle with pump.
Capacity: 50 ml - 1.7fl.oz.
Description
The fragrance of Organic Apricot Kernel vegetable oil is similar to that of walnut and almond, while its color is light yellow to orange.
> Nourishing
> Softening
> Gives softness and radiance to all skin types
Ingredients Prunus Armeniaca Kernel Oil*(APRICOT KERNEL).
*100% of ingredients are natural and organically grown.
Using advice
On face and neck: Apply a few drops evenly.
Body: as a moisturizer or as a massage.
Reviews
No customer reviews for the moment.
Vous devez vous connecter avant d'ajouter un commentaire
Je me connecte