How can i perfume my home this winter ?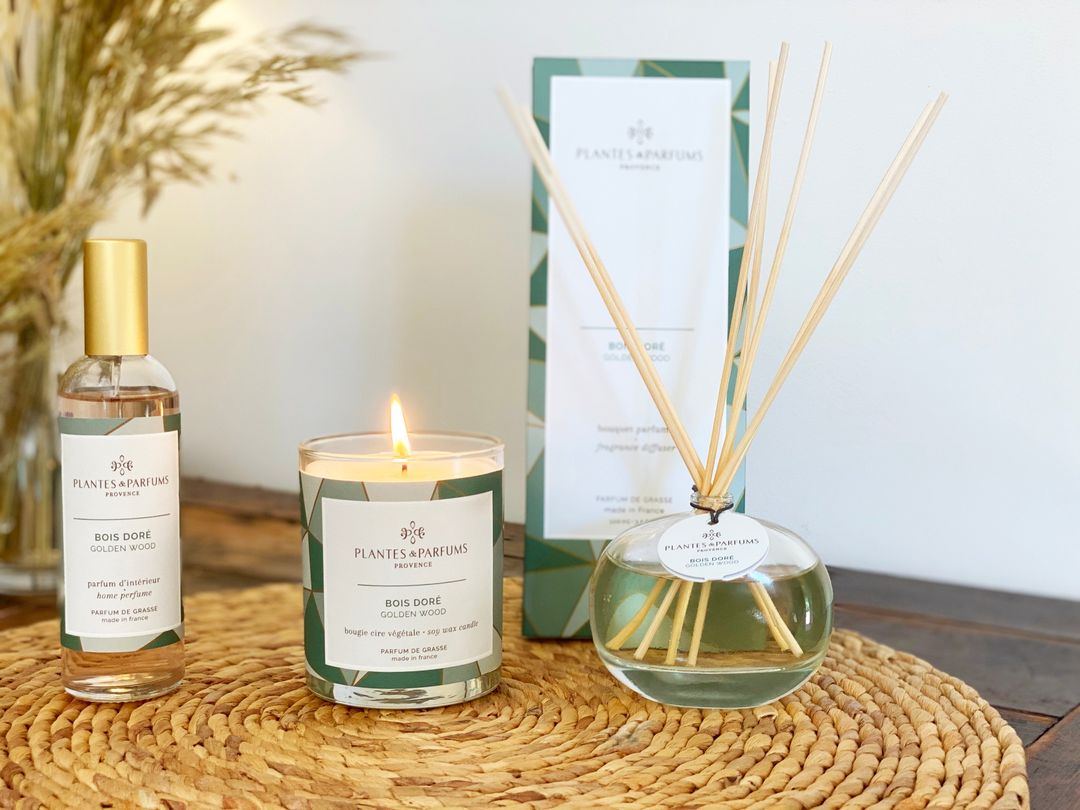 Winter is here with its palecolors and freezing temperatures !
Here are a few advices to warm your homes and your hearts with wonderful scents and decorative objects !
Which scents for winter ?
Winter is the perfect season for scents with strong notes like cedar, cinnamon or citrus, which can be comforting during this season.
If you opt for softer scents, floral scents will leave a delicate flowery fragrance in your home. 
There are many different products and scents, so let be tempted by your favouriteone !
Scented candles to perfume my home
Let's start by the 100% natural candle with vegetable wax and scented. It creates a zen atmosphere ideal for relaxing and makes you forget the stress of your day while giving a cosy ambiance to your home with its warm light. A true invitation to travel and meditation !
The natural scented candle in its glass container is also a beautiful decorative object that easily finds its place in the different rooms of the house such as the living room, the kitchen, the bathroom or the office. Ceramic or wooden covers can bring an additional note of elegance to your candle and preserve the olfactory intensity between two uses.
How does it work ? Easy to use, it burns for several hours depending on the size chosen. All you have to do is strike a match ! 
Little tip : when you use it for the first time and before extinguishing it, let the candle burn until the wax melts all over the surface so as not to hollow out the candle.
If you see black smoke when you light your candle, it means that the wick is too long! Think of cutting it to leave only 0.5 cm of wick.
Diffusers with sticks or with aromatic flower to perfume my interior
Sober and elegant object, the perfume diffuser with its rattan sticks immersed in the chosen fragrance, diffuses the perfume by a phenomenon of capillarity. A pretty aromatic flower button can also replace the rattan sticks. The petals fill with liquid and diffuse the perfume in the atmosphere.
How does it work ? Once you've chosen a place for it, you don't have to do anything else! No need for a flame or connection, the perfume will diffuse night and day for long hours and bring a pleasant sensation to your room.
Practical and economic, you can refill the bottle once the liquid is completely absorbed with our refills of the same scent or you can try another perfume.
Little tip : return the sticks regularly in the bottle.
And you, which scent and which model do you prefer ?
To make your owm candle
- 1 kg of wax shavings
- 20 cm of cotton wick with ring
- Small recycled glass or galvanized containers 
- 1 small wooden stick
Then follow the recipe ! Melt your wax shavings in the microwave for 30 seconds or place them in a water bath until you have a smooth liquid mixture.
For each candle, cut the wick to the size of your container plus 1 cm. Then place the ring of your cotton wick in the bottom of the container. To keep the wick straight, attach the top end to a small wooden stick and place it on top.
Fill a quarter of your container with wax, give the wax the desired fragrance by adding 30 drops of essential oil to each of your jars and you have beautiful candles ready to use !
You have the possibility to decline this recipe with different essential oils.
Gift ideas
To please yourself or your loved ones, here is a selection of candles and fragrance diffusers created by Plantes & Parfums and My Jolie Candle.